QUOTE REQUEST FORM
Top ten reasons why you should use Tri-Solve when procuring Telecom services
1. Customer Advocate
When Tri-solve interacts with the service provider(s), we are representing you, the customer; a direct rep always represents the service provider. The direct rep will try to sell you a solution that their company offers, (That is their job) regardless if it is the best solution for you or not, that is how they get paid. Tri-Solve represents over 40 different carriers/service providers, and can shop around to find the best solution for our customers. We have no obligations to any one provider; our obligation is to the customer. So we can truly be neutral in the vendor selection process.
2. Multiple Carrier Options:
Would you like to deal with one person for all your communication services, rather than dealing with a sales person from each company? Tri-Solve is an authorized and certified dealer/agent for over 40 different telecom providers representing all types of telecom services including:
h>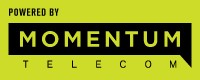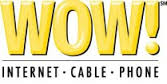 • Internet access (all bandwidths and access types i.e.; Fiber, Coax, Wireless, etc.)

• Voice services (local, LD, international, etc.)

• Wireless (voice and data)

• Hosted phone services

• Cloud solutions

• Data backup and recovery

• Business continuity

• Conferencing (web, video and audio)

• Asset management

• And much more
We have contacts with many carriers and vendors which means we can quickly acquire quotes and information without you requesting it yourself. A big time saver, especially when evaluating multiple locations and offers from vendors.
3. More Expertise:
A typical telecommunications company will have over 50 percent sales turn over each year and end up hiring inexperienced sales people to fill positions. The Tri-Solve staff has years of experience working at various telecom companies, (AT&T, MCI, Verizon, etc.) we understand technology and are able to compare company A and company B.
4. Transparency:
Tri-Solve just presents the facts of each service provider and solution (good and bad) and let you decide (we don't try to "Sell" you a solution) we do not have a sales quota to meet; therefore there is no "pressure" from us for the customer to buy a particular solution.
Some telecom providers provide great pricing, but they take forever to install the services, others have poor billing and are unorganized. Tri-Solve can explain the good and bad of each carrier and what to expect.
5. Single Point of Contact:
All too often after you purchase telecom services and need help with billing or service issues the sales person that sold you the service has left. You now have no one to call for help and are left calling the companies 800 number which can frustrating and downright frustrating and time consuming. As your independent Telecom expert, Tri-Solve can help escalate, troubleshoot or get issues resolved much faster than dealing direct with a telecom provider.
6. Consolidation:
Many companies with multiple locations and difference providers get multiple bills and need help consolidating services. Tri-Solve understands "Telecom Aggregation" consolidating multiple services on one bill and providing a "one stop shopping" model that saves time and money.
7. Pricing and Support:
In many cases Tri-Solve can offer you better rates than going direct with the telecom company. Most telecom companies encourage their sales people to sell their services at a higher price. In fact, most sales people have a quota they must meet each month, and selling services at a higher price helps them reach their quota.
8. Retain direct relationship with Service provider:
The service providers that we represent for our clients provide all of the services. Our clients never sign a contract with Tri-Solve for telecom services. Our clients also never pay us a cent, they are billed directly by the service provider. We are dedicated to providing you with exceptional customer support and ongoing account management. We manage the solution within the selected service provider from the start to implementation. We talk directly with the technicians, order writers, testers, engineers and any other individuals involved with providing the solution.
9. Free expertise:
In very basic terms we are a FREE extension of your organization. That's right we do not charge you anything for the services we provide to your firm. The service providers we represent compensate us for providing excellent service. The prices we quote come directly from the service providers and are the same as or lower than what you would receive if you contacted them directly.
10. Don't be a small fish in a big pond:
Most service providers would prefer to have agents (like Tri-Solve) sell and support the small to mid-size accounts because typically 80% of their revenue comes from 20% of their customers (the larger accounts) so they allocate their most valued internal resources to support the larger accounts ($100K+ per month in spend). In fact the agent channel is responsible for as much of the annual sales for the service provider as the direct sales channel. Service providers prefer to have agents sell and support their small to mid-size customers because:
a. They don't have to pay the agents any salary or pay for any benefits

b. The agent typically does a better job after the sale with "customer service"

c. It frees up internal resources to address larger customer needs